If you have any extra wrapping paper lying around, check out what you can do with it! Makes you want to open your gifts carefully, doesn't it?
I've made these stars before- they are a lot easier than they look! Wouldn't they be fun for New Year's?
From Family Fun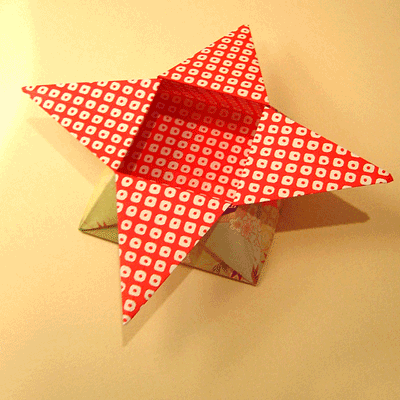 How about some
Origami
with the kiddos? Wrapping paper makes it easy to fold!
Wouldn't one of these stars be great for writing wishes or goals on for the New Year?